Julia Laskin DMD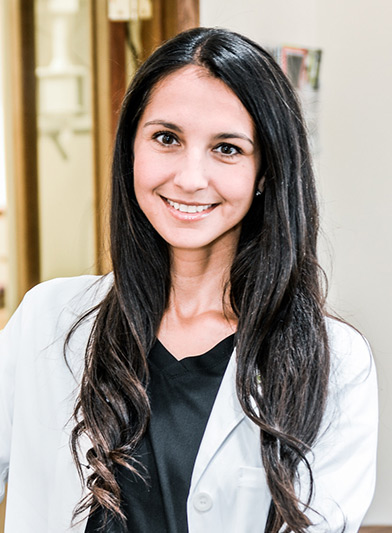 After graduating from the University of Colorado with a Bachelors degree in Biology, Dr. Laskin pursued her passion of dentistry. Dr. Laskin graduated from Arizona School of Dentistry and Oral Health, with a Doctor of Dental Medicine degree and an emphasis in Public Health. After graduation, she completed a general practice residency program at the Veteran Affairs Medical Center in Denver, Colorado. Dr. Laskin stays up to date with the latest dental technology by attending many continuing education courses throughout the year.

Almost a Colorado Native, Dr. Laskin was born in St. Petersburg, Russia and moved to Denver, Colorado with her family at the young age of seven. Dr. Laskin enjoys hiking in the beautiful outdoors of Colorado, cooking, traveling and spending quality time with friends and family, especially with her husband and her three precious boys!

Taking great care and responsibility of patient's dental concerns, while delivering high quality comprehensive dentistry for the entire family, is Dr. Laskin's main priority. She enjoys providing all aspects of dentistry, including operative dentistry (fillings), cosmetic dentistry, pediatric dentistry, endodontics (root canals), implant dentistry, fixed and removable prosthodontics (crowns, bridges, dentures and partial dentures), and oral surgery (tooth extractions).

Dr. Laskin is a member of the American Dental Association (ADA), Colorado Dental Association (CDA), Metropolitan Denver Dental Society (MDDS) and Alpha Omega International Dental Society (AO).
If you are looking for an honest and caring dental practice that is dedicated to quality care call Dr. Laskin and make an appointment today. Have questions? Feel free to call our office for more information. 303-617-5212